Immersing your body in cold water is nothing new, since people have been doing hydrotherapy for centuries. However, you can't do this at home — you have to go to a specialist who can help you. But anyone can take cold showers at home and enjoy the resulting benefits. They might not be the most comfortable thing in the world, but you can try and see how showering under cold water affects your well-being.
we would like to inform you about the 5 benefits of cold showers in addition to the cons of hot showers. So stay until the end, and you'll discover an extra bonus point.
1. They improve blood circulation and reduce muscle soreness.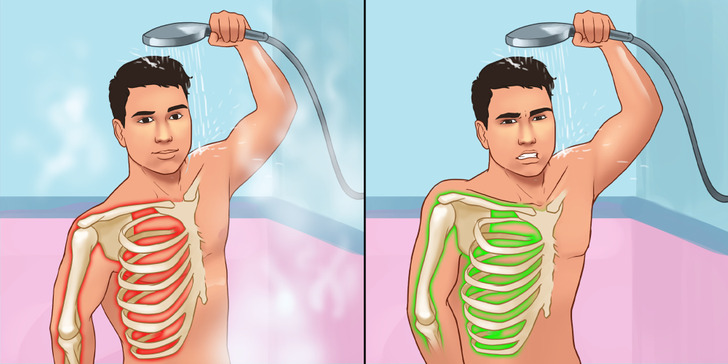 The moment cold water hits your body, your blood is forced to circulate a lot faster in an effort to maintain its temperature. But cold showers are ideal for athletes as well since they can help them overcome injuries a lot faster. That's why they use ice on bruised body parts, bringing new oxygen and extra circulation to the affected area.
And you don't have to be hurt to take a cold shower. You can simply do it after a hard workout, when your body needs to be brought back to life.